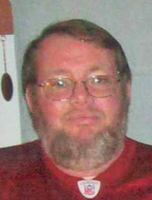 Brian M. Hope
Brian M. Hope, Age 61 of Pennsville passed away Tuesday March 12, 2019 at the Select Specialty Hospital, Wilmington, DE. He was born in Mannington Township and was the son of the late John and Doris Fox Hope.
He was employed as a corrections officer for the Salem County Corrections, Salem where he retired in 2009 following 31 years service. Member and past president and vice president of the Salem County FOP, Life member of the Pennsville Fire & Rescue company #1, He was active with the Pennsville Memorial High School football team and worked the sidelines as a line judge for many years, he also was Santa for holidays.
Survived by his wife of 40 years Linda D. Hope, children, Brian Jason Hope of Springfield, MO, Michael J. Hope, fiancée Eli Handford of Newark DE, Christopher John Hope and his wife Katie of Easton, PA, brothers, John Hope of Pennsville, Keith Hope of Myrtle Beach, SC, sisters, Laura Serafin, of Easton, PA, Kitty Block of West Chester, PA, 3 granddaughters.
Besides his parents he is predeceased by a brother, Donald Chris Hope.
Brian was very active with his children's life.
Funeral services will be held 10:00 AM on Saturday March 16, at the Laughrey Funeral Home, Pennsville where friends may call Friday evening from 7:00 to 9:00 PM. Burial will be at the East View Cemetery, Salem. www.laughreyfuneralhome.com