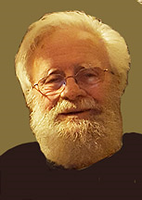 David S. Rafine
David S. Rafine, age 74 of Deepwater, NJ died Wednesday July 26, 2017 at his home. He was born in Salem, NJ and was the son of the late David Amster Rafine and Ruth R. Sharp Rafine. David was a lifelong Salem County resident.
Everyone called him pop. He had so many people who cared for him. More people than he ever could have imagined. He was a real life hero, mostly because he never thought he was deserving of the title.
He hated to leave his loving wife (Laura) of over 45 years and even held on until after their 42nd wedding anniversary on July 19, 2017. He lived his life to take care of her and to make her happy.
He loved spending time with his 3 granddaughters, Kaylee, Karsen and Kinley. They gave him great joy. They were his babies and they meant the world to him.
He was extremely proud of his son, Levi Rafine and his wife Courtney. He loved watching his son grow from a boy to a man and then to a husband and a father. He held a very special place in his heart for his daughter in law and couldn't have imagined a better mother for his grandbabies.
He loved his 2 daughters, Kellie and Tracy. He regrets that he didn't get to spend more time with them and his granddaughter, Samantha. He is proud of their accomplishments in life and the women they have become.
Besides his parents he is predeceased by his brother Tony Rafine.
He is survived by his loving wife of 45 years, Laura J. Breeding Rafine, his son, Levi Rafine and his wife Courtney, his daughters, Kellie and Tracy and 4 granddaughters, Kaylee, Karsen, Kinley and Samantha. He is also survived by his brother Jimmy Rafine and a lot of nieces and nephews
A celebration of his life will be held on Saturday Aug 5th at the Pennsville VFW Post171 S. Broadway Pennsville, NJ 08070 from 3:00 to 7:00 PM
www.laughreyfuneralhome.com