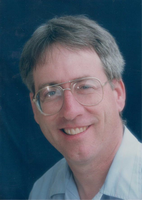 Paul F. McCarthy
Paul F. McCarthy, 62, returned to his heavenly home on August 10, 2017. Paul was a devout Catholic, a proud Pop Pop, and everyone's favorite mailman.
Paul was born to the late Jack and Rita McCarthy in Salem, NJ on August 5, 1955. Paul grew up in Salem and attended St. Mary's and Salem High School. Paul was married to Sandra (O'Connor) for 33 years before her passing in 2014. He worked for WirePro in Salem and the USPS in Bellmawr, NJ before becoming a beloved mailman in Pennsville. Paul was generous with his money and his time; he loved responding to kids' Santa letters.
Paul was an avid Philadelphia sports fan. He enjoyed going to the Eagles' training camps, watching the games with his family, and sporting Eagles' attire. Paul loved music and had a vast knowledge of music and sports trivia. He was creative and loved making people laugh. He also enjoyed fishing, eating crabs, and drawing cartoons.
Paul is survived by his son Travis (Angela Zane), grandson Finnley, his brothers:, Jim McCarthy (Judy), John McCarthy, Patrick McCarthy (Denise), and Peter McCarthy (Donna); his sisters: Nancy Caufield (James), Karen Bloemer (Allen), Rita Smick (Harold) and Maureen Ng (Yenny), his sister-in-law Debra Shimp, and many nieces and nephews. Paul is predeceased by his wife, Sandra, and parents Jack and Rita McCarthy.
The family would like to extend our gratitude for the love and care Paul received from the staff at Southgate Nursing Home.
Paul will be buried at Lawnside Cemetery in Woodstown, NJ on Monday, August 14th, following a 10 am mass at St. Mary's in Salem, NJ. Family and friends may call on Sunday, August 13th from 7-9 pm at Laughrey's Funeral Home in Pennsville, NJ. In lieu of flowers, donations can be made to the National Association of Mental Illness. Checks can be made out to NAMI and sent to: In Care of Vicki Harvey, 36 Sparks Ave., Pennsville, NJ 08070. www.laughreyfuneralhome.com